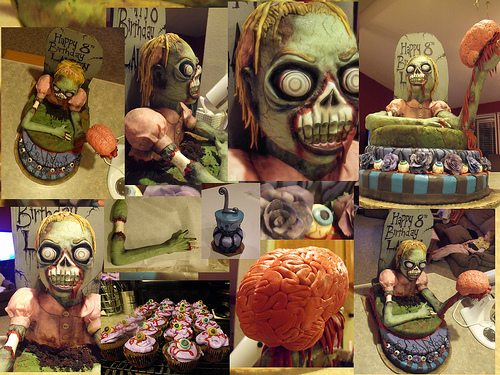 Can we call the whole zombie craze, ah, "dead" so to speak, now that eight year old kids are asking that their birthday cakes be made in the shape of an undead corpse?
Nothing against this totally kick-ass piece of confectionery, mind you. It's an awesome accomplishment, lovingly achieved. Heck, I thought I was special when my mom made a cake shaped like a choo-choo train. And just DIG those eye-ball cupcakes that the kid got to bring in to gross out the kids at school.
But I'm just thinking that it might be time to box up the reanimated dead for awhile, now that they've got about as much bite as the Count on Sesame Street.
( http://www.flickr.com/photos/47415862@N08/sets/72157623524283817/ )