What's not to like about a day called "Black Friday?" Since such an ominously titled day kicks off the Christmas season, we at the DailyNightmare celebrate with Ten Christmas Monsters.
And as fitting with out snobbish nature, we're being stickers. By "monster" we're going all out anthropocentric here and restricting the list to mean non-human. This definition excludes such fine X-mas villains like Volksfrei fanatic Hans Gruber, crabby plutocrat Mr Potter, and even the serial killer from the original slasher film "Black Christmas (1974)" Heck even the White Witch from Narnia who somehow arranged for it to be always winter and never Christmas is human enough not to make the guest list. Evil they were undoubtedly but "monsters" only metaphorically. Honorable mentions however will be handed out along the way for holiday evil in a human shape.
Expect posts about each of the ten Christmas monsters to pop up this month periodically and then, Christmas morning, all of them will be tied together in one mondo long post, for the enjoyment of children naughty, nice and indifferent. It's an ordered list so it's building to number one… but for logistical reasons, the monsters will be revealed out of order. Perhaps those logistics will make a bit more sense on Dec 5th.
— What's YOUR favorite Christmas monster? —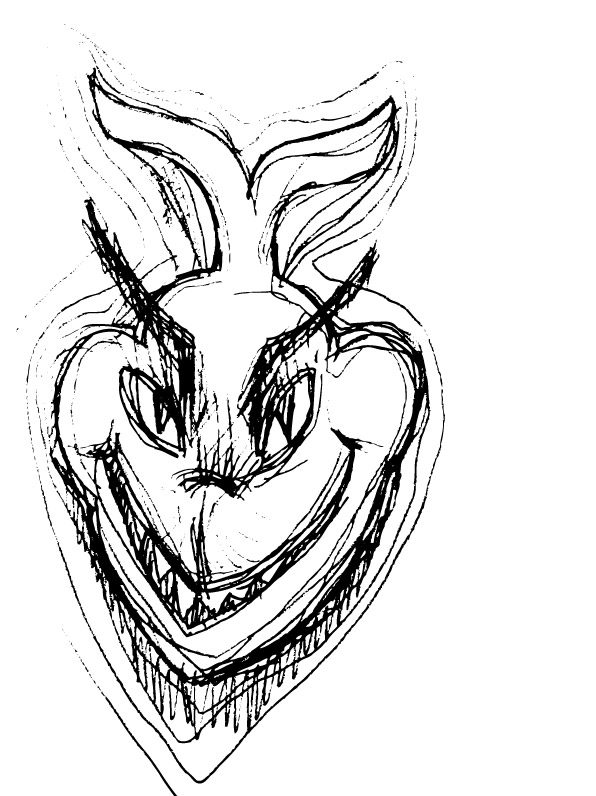 Ten Best Christmas Monsters: Monster Number 7 – The Grinch
Monster? Yes, the Grinch was deliciously non-human as all of Seuss' best creations were. His deformities went through and through, too. Green skin, odd number of digits, lamentable hair and eyebrows were all external manifestations of inner turmoil and resentment of other folks' joy. I'm sure the Germans have a word for the Grinch's condition.
The Grinch was also monstrous because he was depicted as sui generis. Where did he come from, not just as a creature but as a psyche? It's not like he was really just a mean spirited Hoo. He was a different kind of creature altogether. His reclusiveness had an understandable, ontological basis if not one rooted in the cruel exclusions of a Hooville society intent on normalization and homogeneity. Not buying it? In the least, the Grinch was a mutant since according to the tale, he had a heart condition — specifically, it's two sizes two small. Seems Doktor Frankenstein could have helped him here.
The Grinch was made legendary with the 1966 animated program "How the Grinch Stole Christmas." (Let us not speak here of the abomination that is the Jim Carrey remake of 2000) The monster was voiced expertly by Boris Karloff, a name synonymous with cinematic horror from Frankenstein's Monster to Ardeth Bey.
If the Grinch is such a wonderful monster, why does he rank relatively low on the scale? Alas, the Grinch does not stay monstrous. His character arc through the tale has him develop away from being a monster. In a way, that monster-thing was just a phase he grew out of. We imagine that in the sequel, the Grinch has moved into a townhouse in the newest subdivision of Hooville and perhaps works at a crossing guard and not even a creepy crossing guard. We suspect he might even have a cardigan with patches on the elbows. A scary prospect indeed, but not technically monstrous.
Still for letting his bad self out, we at the DailyNightmare.com salute the Grinch as one of the Ten Best Christmas Monsters.