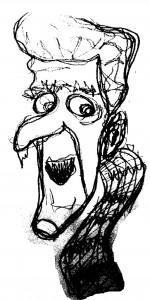 What would the holidays be without familial discord? The patron monsters for dysfunctional families are perhaps best represented by Heat Miser and Snow Miser from the 1974 Rankin and Bass animated special The Year Without a Santa Claus
. The bone of contention between these brothers, as I recall is the classic assertion that Momma loved you best — in this case Mother Nature. The pair get points just for raising the suspicion that family get-togethers might not be the best prototype of peace on earth.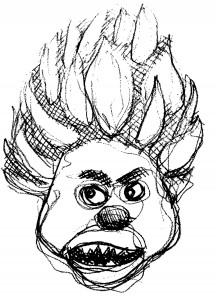 Be they monsters? They're not human at least. Heat Miser and Snow Miser are elemental forces, lightly personified and given quaint powers representative of those elements.
But granted, they're among the lowest sorts of monster for a couple reasons, hence their low standing on this list. First, the havoc they wreck for the most part is mostly directed at each other. They aren't primarily concerned with general mayhem – they're maybe more "gothic" than "horrific." Furthermore, they seem all too eager to set aside the differences that made them monstrous in the first place. For that matter, it's a bit difficult for me to believe that such a primal disagreement could be resolved so handily within the context of a 48 minute TV show. I'm to believe that Christmas is the time of miracles, I guess.
Still for presenting a plausible depiction of sibling rivalry writ larger than (human) life, we at the DailyNightmare.com salute Heat Miser and Snow Miser as the #10 Best Xmas Monsters–if they can share the spot without fighting.