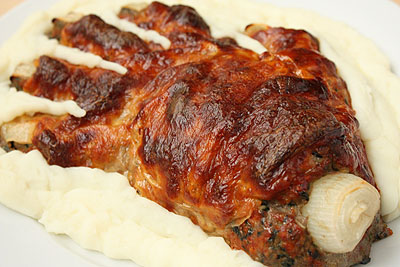 It's not often that we are moved to post recipes here on the Daily Nightmare, but this was one I couldn't resist.
How gruesome, how fitting, how… delicious.
A mold was used to shape meatloaf into a hand. Cheese, ketchup, and onions add the extra touches which makes this dish outstanding.
Get the full instructions from the Not Martha blog here, and feed your family a Halloween dinner they'll remember.