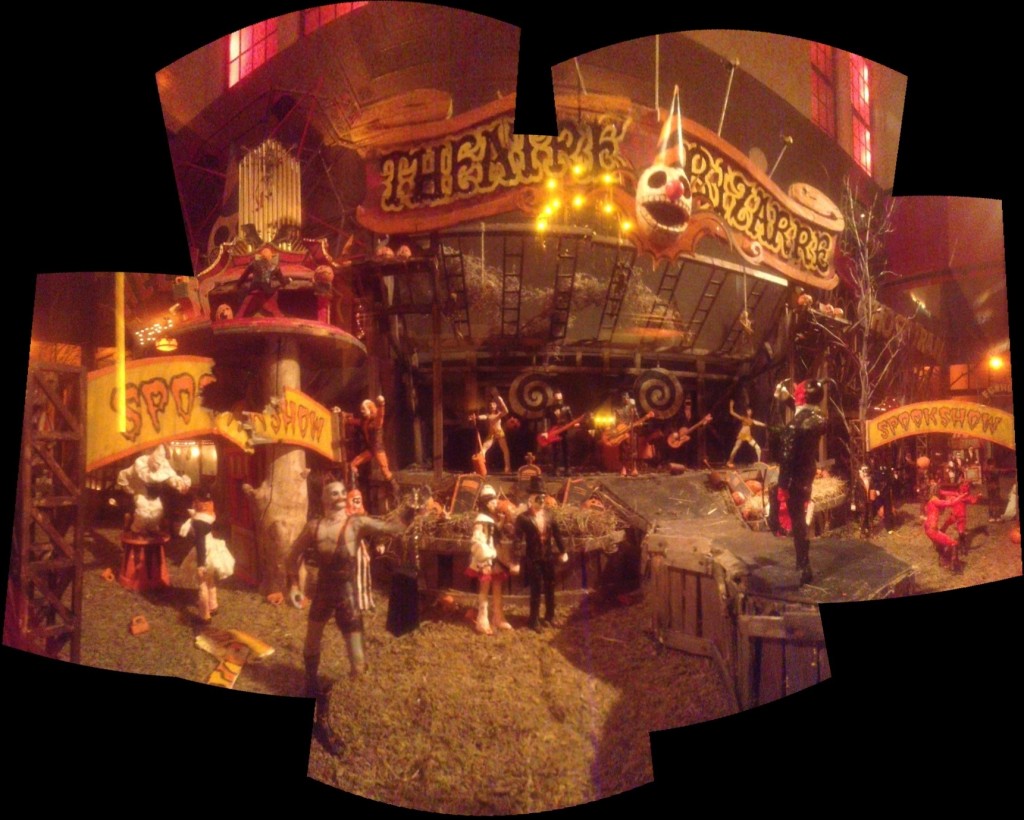 Last Saturday evening, Elsa and I dolled ourselves up but good and trotted down to the 2012 offering of Theatre Bizarre called The Summoning. We return with a heart full of fond memories and a clawful of blurry photos. Let understatement suffice: The evening was everything I had hoped for.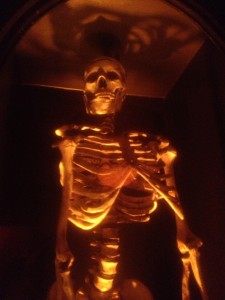 The party started while we waited in line. My faith in the inherent creativity of humanity was rekindled as I surveyed the varied costumes as we shivered in the cold. A very serviceable Sir Graves Ghastly caught my eye, complete with the cackle and tagline "Happy Haunting." I also spotted a Slestak from Land of the Lost, and one particularly brave lady portraying Leeloo from The Fifth Element wore only a handful of strategically placed bandages. There were several costumes based around wheelchairs and all of them were high quality, though my personal favorite was the guy who was a whole pirate ship. But the best costumes were glorious self expressions of uncategorizable ingenuity. One guy wore swirls of striped fabrics, pale body paint with hundreds of dots. Does it really matter what he was "supposed" to be?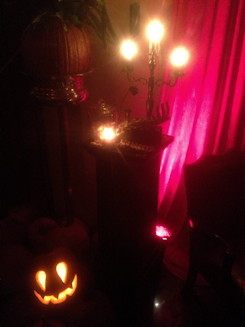 Once inside, we milled around the entry way, taking in the animated Fiji Mermaid and thrilling to a diorama of previous extravaganzas when all of a sudden the Detroit Party Marching Band appeared in our midst to serenade us with deafening, butt-shakin' grooves. The festivities were officially underway and this surprise performance primed us for a night of sudden wonders. The design geniuses of Theatre Bizarre did their crafty best to splice their weird DNA onto the already strange architecture of the massive Masonic Temple. Floor upon floor of wonders and oddities exploited the nooks and crannies of this grand edifice.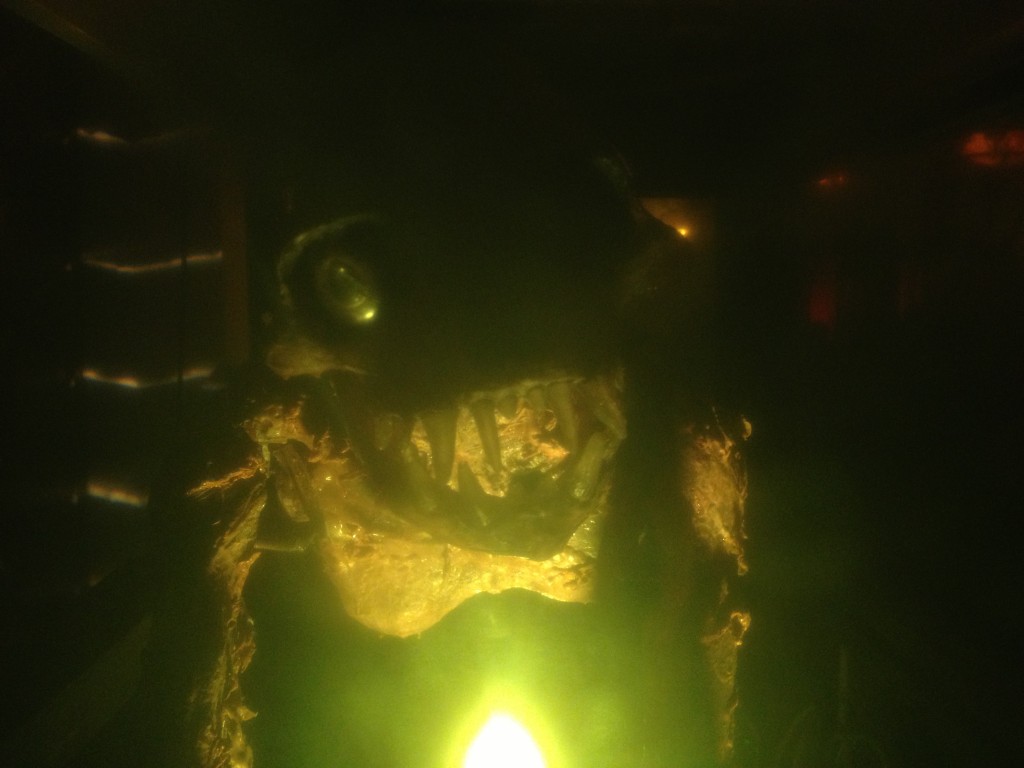 It's easy enough to list the set areas and extoll their virtues: Here, a raucous dance floor, complete with fire dancers;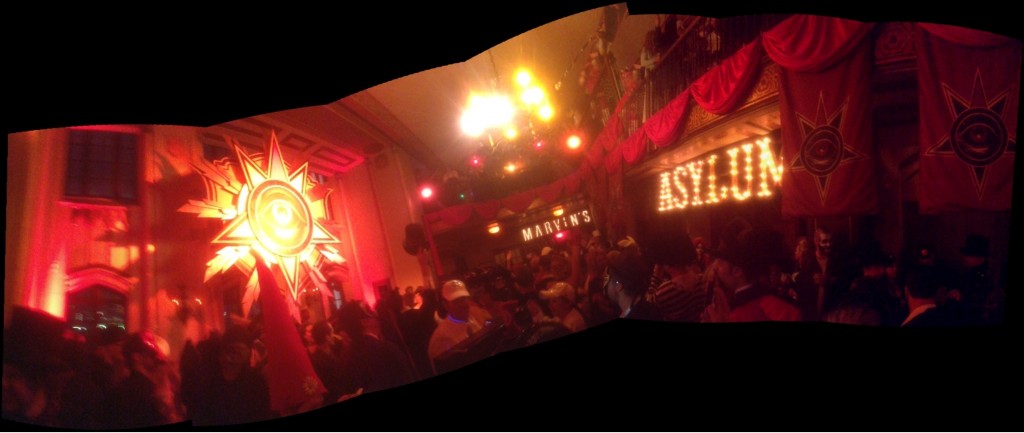 there, an "Odditorium" of off-beat sideshow performers, a room of suspensions and ritualized performance, another of spanking and naughtiness.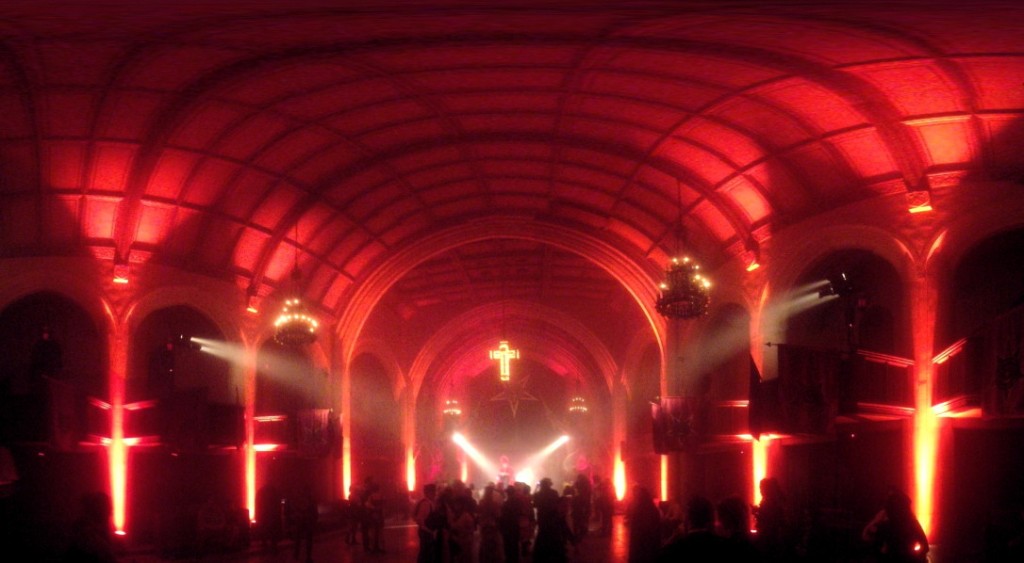 There, a "Sinema" showing silent horror flicks with strange subtitles and most importantly, handing out free popcorn.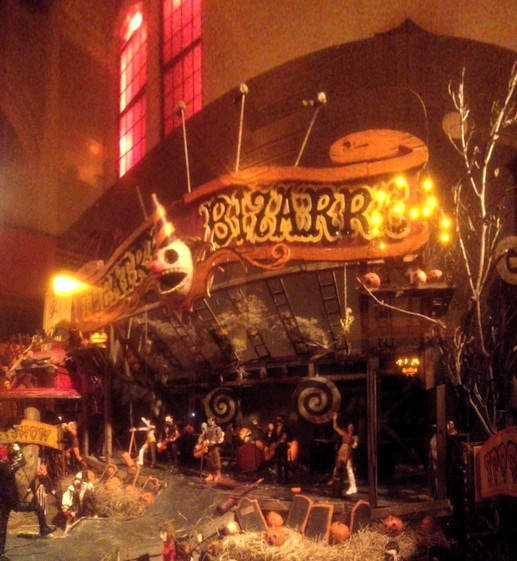 Good, old fashioned burlesque dancers performed in one room, entering through a proscenium shaped like the devil's mouth.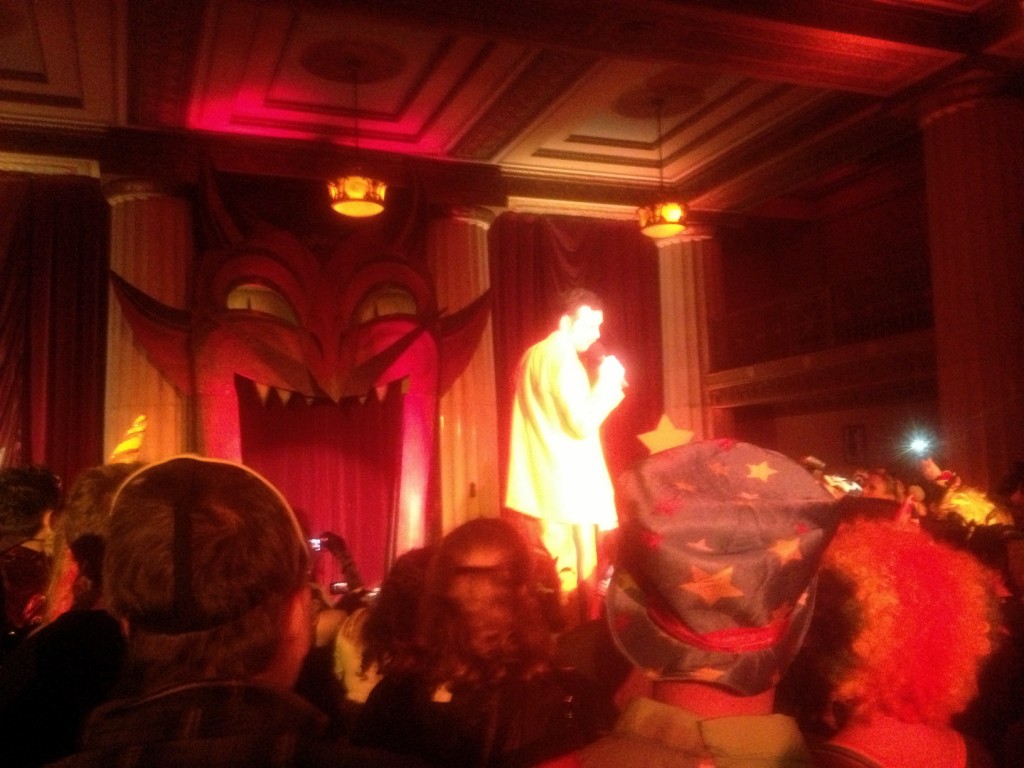 A game room tucked to one side had pinball machines and cleverly modified devices like this detail of a Career Prediction machine.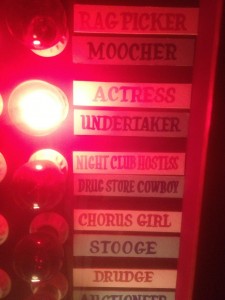 On our travels we discovered a sweet shop that served deliciously wacky flavors of ice cream — I had absinthe laced licorice and Elsa sampled the pumpkin and bourbon blend.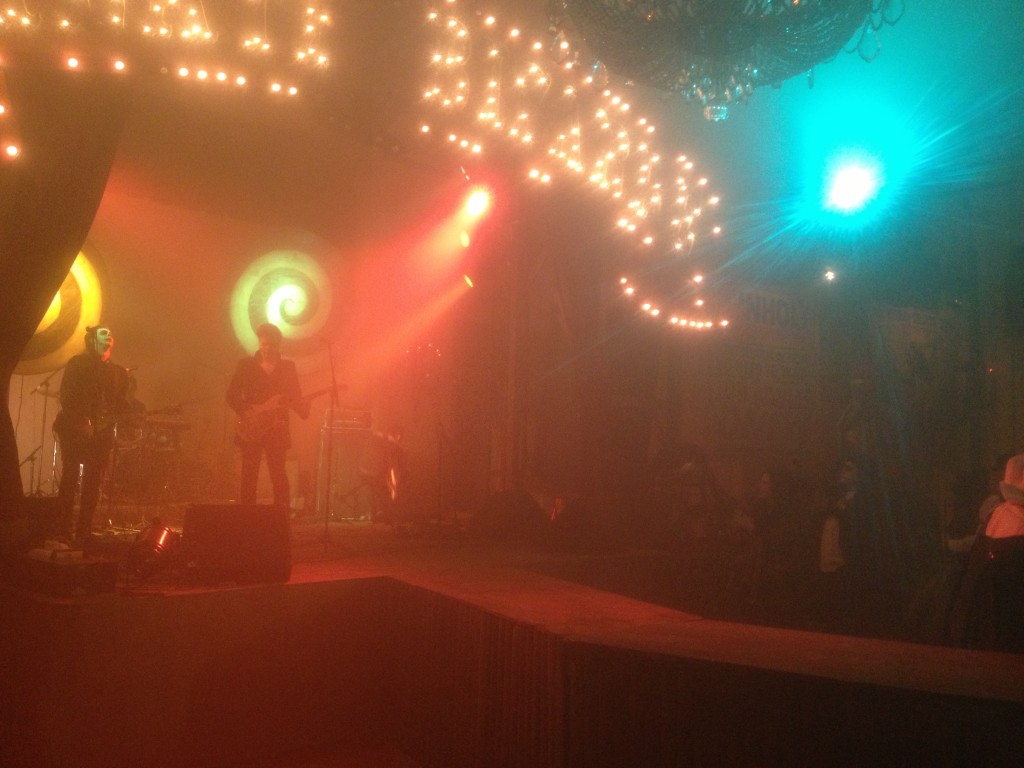 Way down in the basement, bands rocked the house to its foundations and way up on the top floor, a Ghost Train took riders on a perilous trek through a mist filled expanse.


The best advice came from the devil ahead of us in line for the Ghost Train: "Just keep walking and keep your eyes open." Often, we would walk past and area and discover it had been transformed into a performance space. A fez topped vibraphone player popped up in one area and a swanky jazz combo appeared in another niche. I spotted several darkly made-up contortionists who crawled along the floor and furniture and leered like impudent lizards. I *think* they weren't just guests.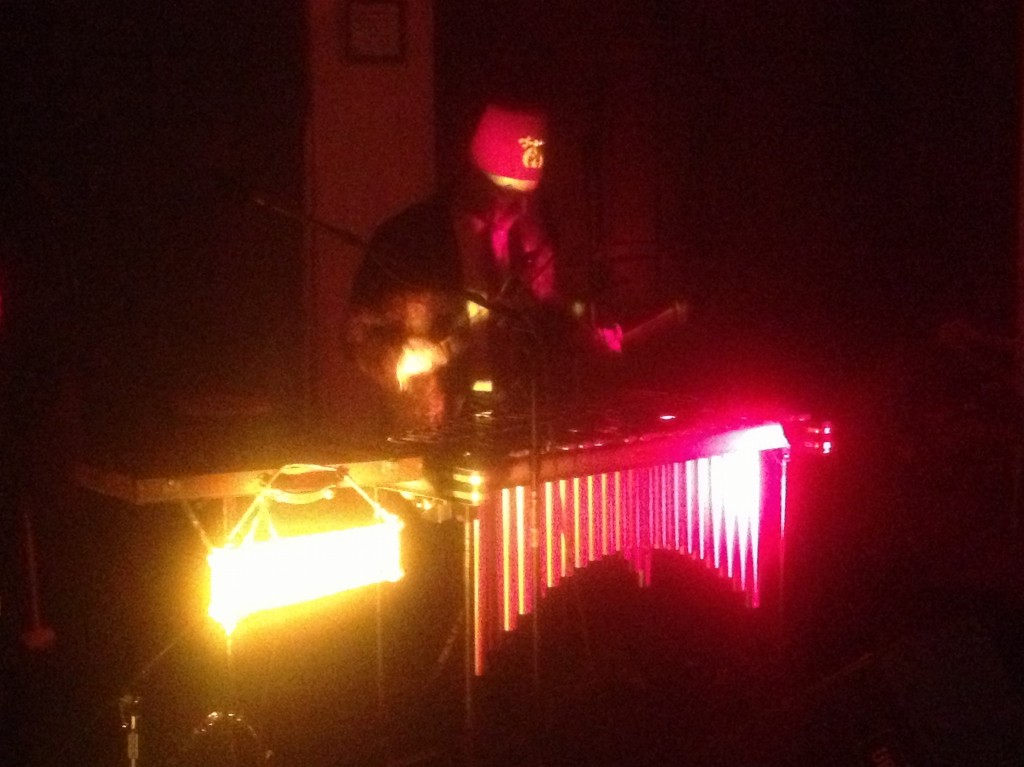 Liquid refreshment was plentiful and reasonably priced. Merchandise was quirky and tasteful. Elsa and I danced ourselves limp and sweaty on the dance floor amid revelers literally half out age.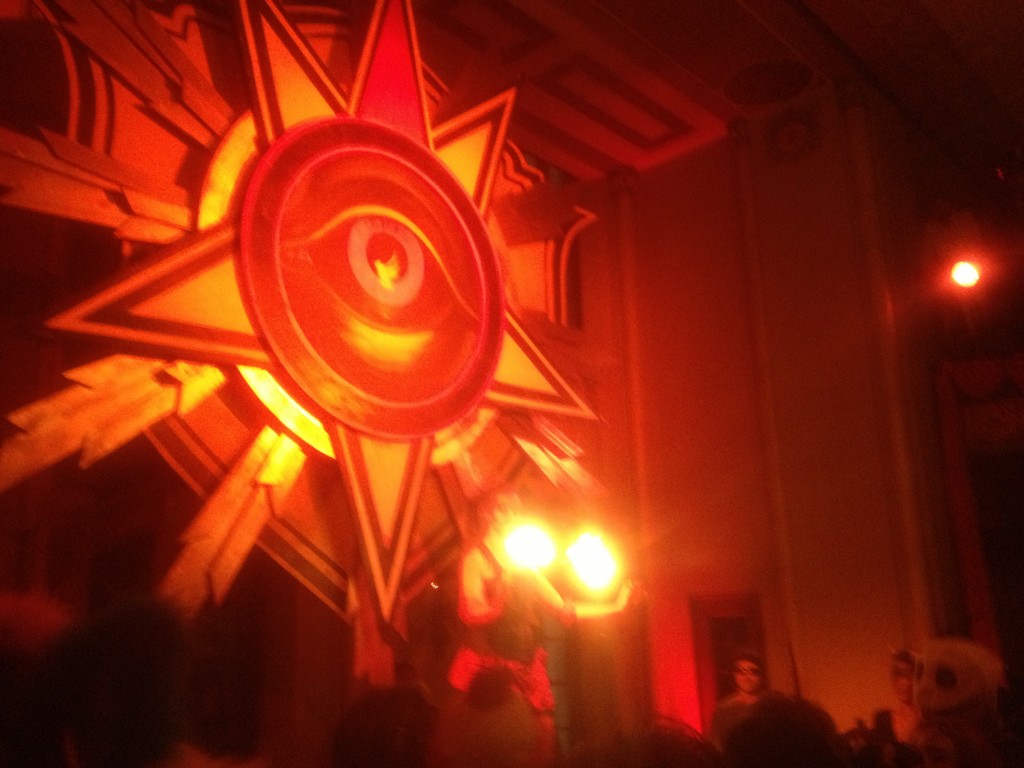 We crawled away while the party was still in full swing though part of me wanted to take up permanent residence. In short: Theatre Bizarre is one circus this horror snob would gladly run away to join. See you there, next year.