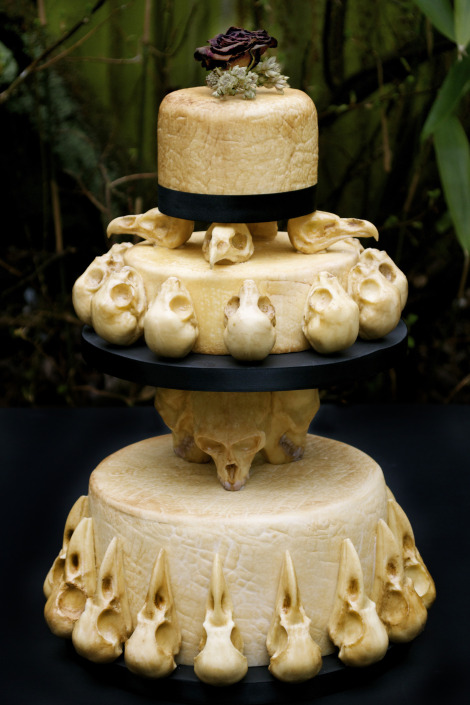 Lot's of marriage vows use the phrase "Til Death Us Do Part" but that usually gets underplayed at the reception… not with this cake, festooned as it is with skulls. I've linked to this wonderful shock-food site previously and it's becoming one of my regular haunts.
EvilCakeHead.com is on the forefront of what I take to be an innovation in contemporary art. Dada took aim at the institution of high art with its timeless masterpieces. Performance art was one, rather rarified and boring, result. Works that are edible yet aesthetic masterpieces accents the transient, time-bound nature of reality while celebrating that impermanence. With Cake! I find these "dark" themed cakes particularly poignant. They are a memento mori that is joyous, rather than brooding.
And of course, they're just cool as all hell, ain't they?