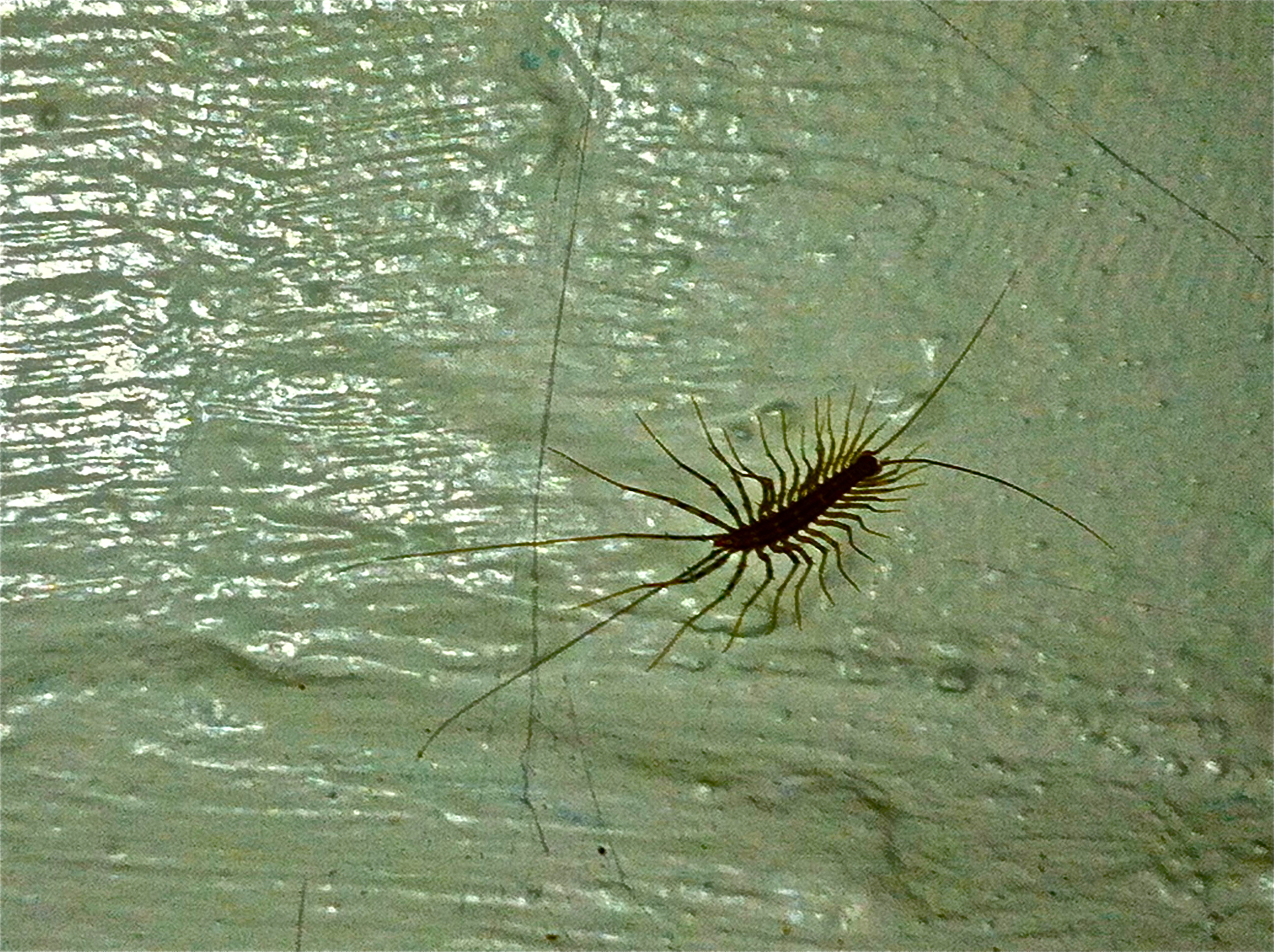 (Male, 30's) I was staying at someone's summer home, a sprawling house with multple floors. It looked out on landscaped terraces leading down to a lake but there didn't seem to be any way to get out of the place. I was trying to sleep but some one much younger than myself was practicing bass guitar in the room above so I got up and wandered the house.
On the main floor of the place was a laboratory, sort of an industrial waiting room where workers stood around waiting for the shift change. It wasn't clear what they all did. They were bored twenty-somethings, leaning against the furniture and counters. One of them seemed to recognize me and we spoke amicably. Another worker was edgy, clearly a dangerous jerk. He carried a hypodermic needle with him that he threatened to jab into people, his thumb on the plunger. Sticking out of his upper arm were spare needles. He didn't seem to notice or care that they were skewered into his flesh.
He tried to bully me the way thugs on a playground would. I wouldn't have any of his stupid threats so he stabbed me four times with his hypodermic, each time injecting something into my arm near the wrist. I demanded to know what it was. He was coy. "It's nothing yu need to worry about, old man. Just cholesterol." I didn't believe him. but he didn't tell me anything more.
Then, the flesh around the holes began to swell up. The holes grew large something started to poke out of the hole. It looked like a bead, a shiny black bead but eventually, a centipede poked its head out of my arms and wriggled, trying to get free. It squirmed and squirmed and finally used its hundred of legs to pull itself out of my flesh.
It was just the first. Soon, dozens of centipedes, hairy ones with thousands of tiny legs crawled out of the wounds on my arms, one by one, dropping to the floor.
Just when the waves of insects seemed to be slowing down, another large bead appeared in the one of my arms. It was the staring black eye of a larger bug, and pushed its way out. It was larger, hairless, hard round segments and thousands of legs. They followed like the poison inside me was evolving different kinds of bugs. They streamed out of my hand and fell to the floor.
The thug with the hypodermic needles seemed to find this hilarious but I was worried what kind of creature would follow after the centipedes.
What creature would crawl out of my flesh next?