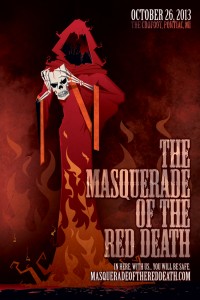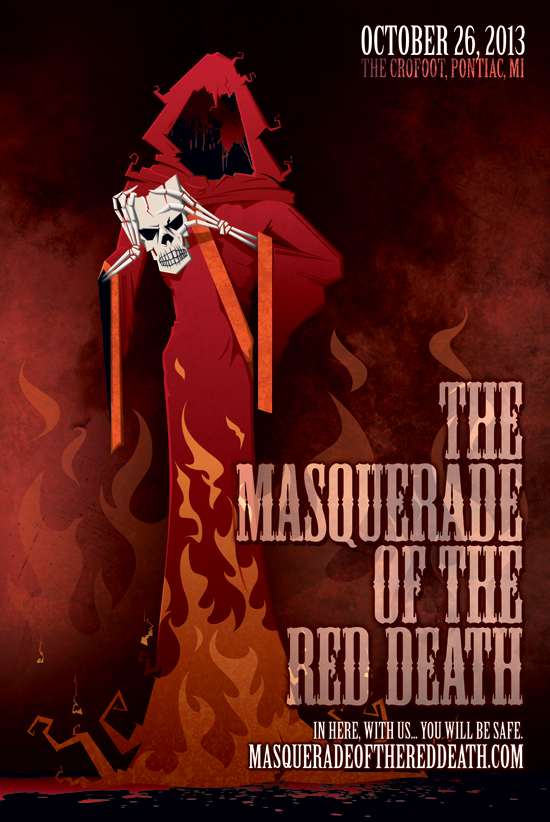 We at the DailyNightmare go ga-ga for Roger Corman's lush 60's adaptations of Edgar Allan Poe's stories, and "Masque of the Red Death (1964)" is one of the more lurid and fantastic in the series. So imagine our DELIGHT to discover Masquerade of the Red Death, a theme party at the Crofoot in Pontiac that brings that experience to life. I quote: "Throughout the evening, scenes from the story will be played out by live actors" which sounds like environmental theatre at its most fun. It should go without saying that 1) costumes are MANDATORY because – d'uh – it's a masquerade and 2) the color red is verbotten — double d'uh. Worse than wearing white to a wedding, methinks, or at least more lethal.
The evening is packed with entertainers, just in case you get bored waiting for Death to arrive… oh, oops, ah "spoilers!" — and tickets are reasonably priced. There's even a VIP ticket with special privileges and a complementary glass of absinthe.
October is a busy time for us at the DailyNightmare but Masquerade of the Red Death sounds like our kind of fun.
http://masqueradeofthereddeath.com/