The Winner of the Second Annual "Impy" award for Cinematic Excellence in Short Horror is "I Owe You" directed by Mike McNeese for Hands Off Productions of Columbus, Ohio. We state pretty clearly in our rules that the Impy recognizes excellence in Midwest Snob Horror for films screened at the Three Corpse Circus, defining "Midwest" by a list of qualifying states "with the possible exception of Ohio." However, we at the DailyNightmare, based in Ann Arbor, MI, are over-joyed to make an exception for this fine film. I hope the talented folks at Hands Off don't mind that, in lieu of a cash prize this year, we're offering a gift certificate at the M Go Blue Gift Shop.
All kidding aside, let me enumerate the glories of this cinematic gem. "I Owe You" is a taut thriller, telling the story of two friends estranged for five years whose paths cross again after a tragic event. Will they settle old debts or seal their own doom?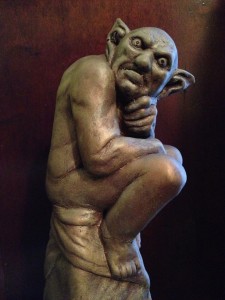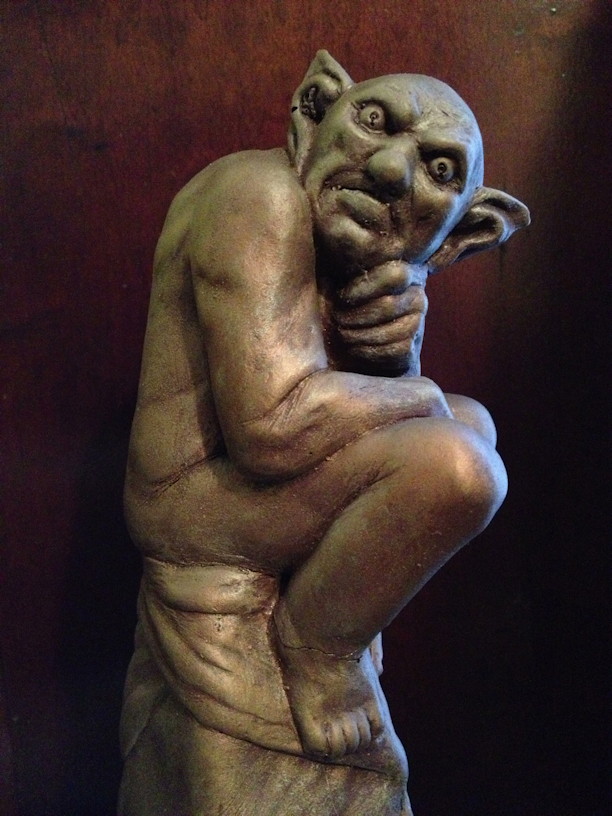 "I Owe You" features a great economy of effect, like the best thrillers. The camera work is masterful without being showy or mannered. Smooth tracking shots give energy to the scenes. Each shot matters to the narrative whole. The actors are all solid, especially the two principals, Brian Spangler and Johnny Diloretto, who convey a believable repartee and character mannerisms. They sold every line.
And each line in "I Owe You" matters. Many films at the Three Corpse Circus had an equally strong visual sensibility and some even had acting of a similar excellence. What propelled "I Owe You" to the forefront, in our judges' opinion, was the clean storyline and the spare expressiveness of the script, penned by Randall Greenland. I sincerely didn't see it coming.
For its uncluttered look and feel, great performances and killer screenplay, we at DailyNightmare.com are extremely proud to award this year's Impy award to "I Owe You."