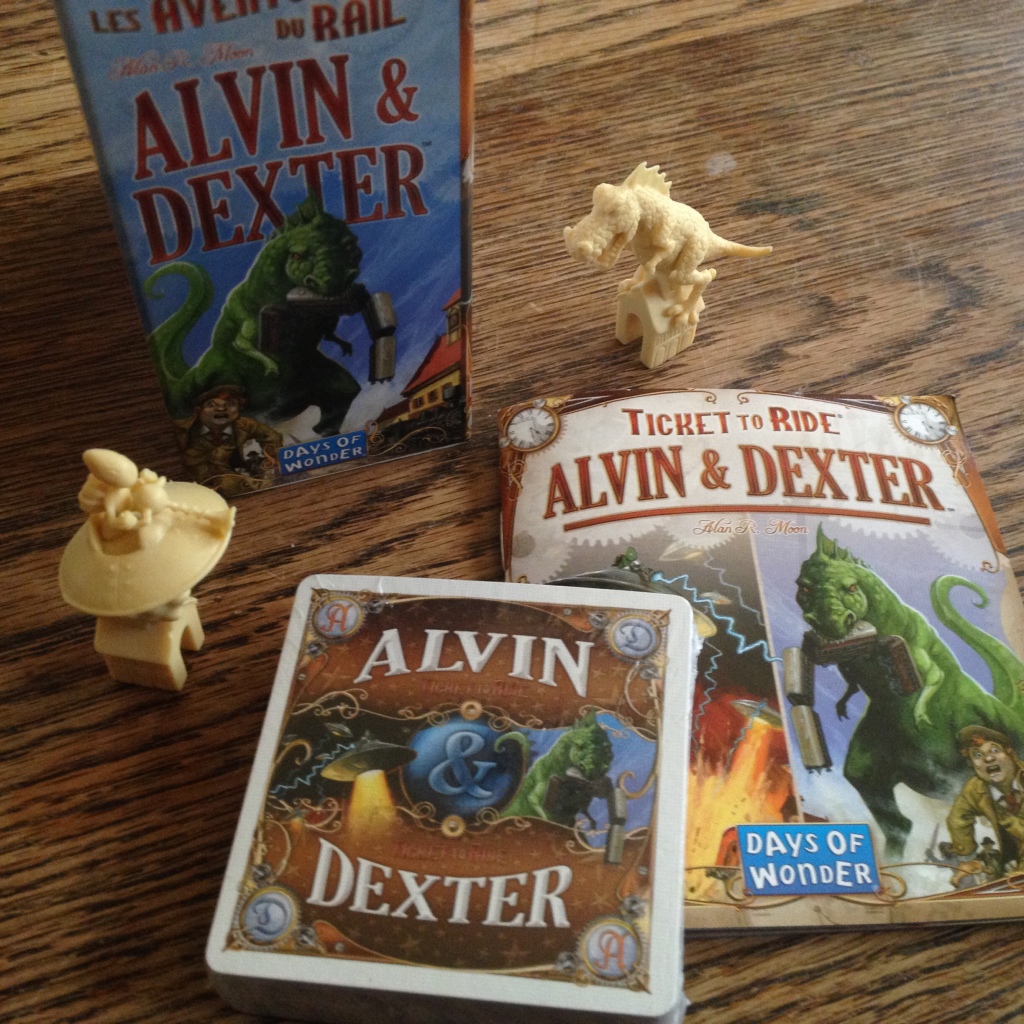 My son is a game-nerd and a bit of his zeal has rubbed off on me. But where William geeks out over rule-set elegance and game re-playability, I am truly a sucker for nifty game pieces and beautiful boards. And monsters. A game without a monster just isn't much of a game.
That's why I am so pleased with the Alvin And Dexter
expansion to the classic game Ticket to Ride. I can't believe TtR already celebrating it's 10th anniversary, but if you haven't yet played it, Ticket To Ride
is a fun tabletop game where players compete to build cross-country rail lines. It has a great board and especially cool train car game pieces. But until this expansion, there were no monsters.
Alvin is a blaster-toting space alien and Dexter is a voracious giant lizard. The pieces for these non-player characters are beautifully sculpted and cast in beige resin that shows off their detail. I bought the expansion purely because I loved the figures, but when I realized what these critters bring to the game, I believe I could convince my son that the purchase was essential. In the stock version of Ticket to Ride, the competitive element is rather subdued. Sure, a player could block a key segment of rail when it becomes evident that a competitor is building a connecting route, but the game is woefully good natured. Alvin and Dexter shake things up on a much grander scale. I might be expecting too much from the monsters, but they seem to me to be the very best type of game expansion, the one that reimagines both the game and the strategies needed to win, which can be like playing a brand new game.
Games are perennially popular gifts because the best ones can give a family or group of friends hours of fun together. I'm excited to share this gift with William, so we can enjoy some fresh game play together. And maybe this time I'll win.