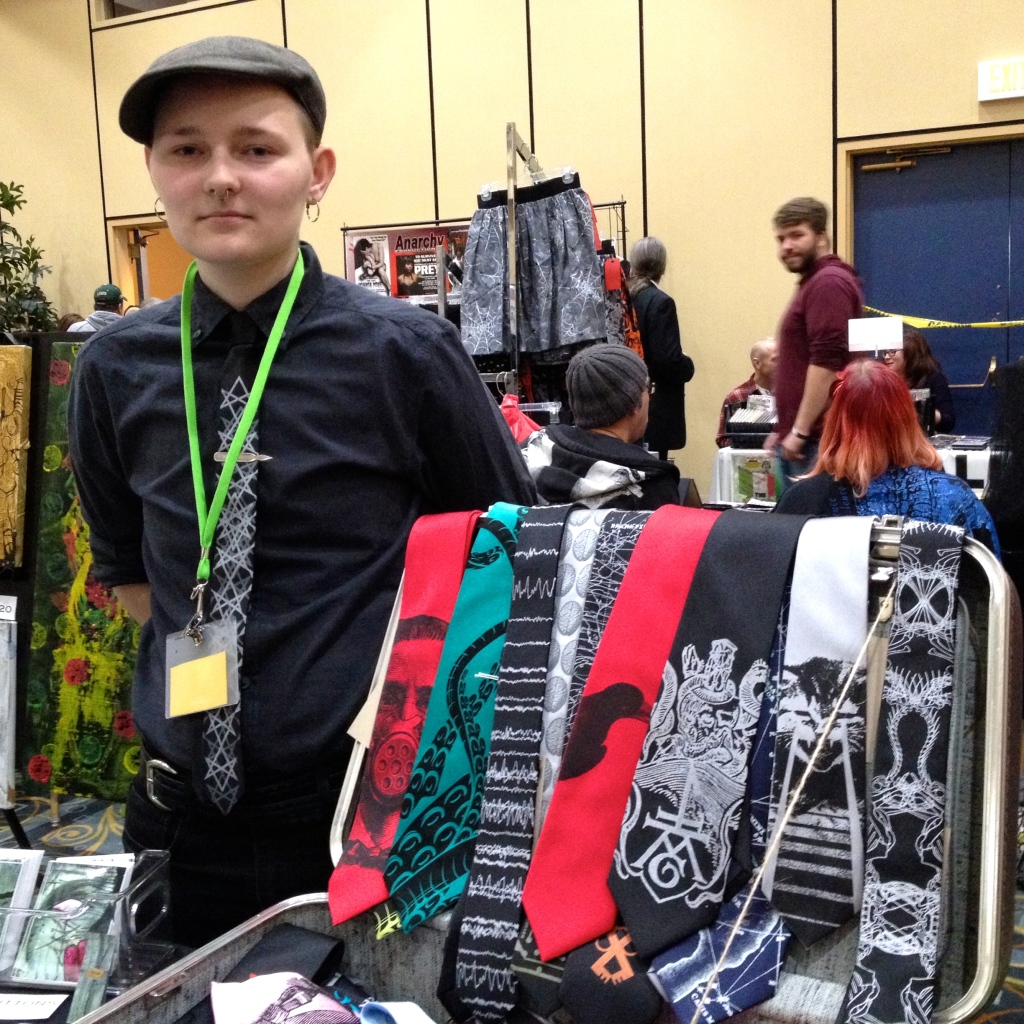 Which one of these flashy hand-screened ties from Cyberoptix Tie Lab did the Doktor purchase? The photo does not clearly display all the details, so let me point out some of the features. Ties from Cyberoptix are quality products with striking graphics that aren't merely licensed merchandise carbon copy graphics. Cyberoptix ties come in three different widths, which suit different body types, and also different lengths, which are good for wearers of different heights but also for great for different knot styles. Cyberoptix makes leather and silk ties as well as microfiber ties which sport the luxurious feel of silk and the luster of silk.
Cyberoptix Tie Lab is a Detroit-based business that designs and manufactures fantastic hand-screened neckties as well as bow ties, pocket squares, ascots and scarves. Their designs are fresh and innovative: check out the Milky Way Light Pashima, the industrial felt bow ties, or the Cass Tech Blueprint ties. Their website is a navigational treat, allowing exploration by materials or design. I was interested in their wedding line and the possibility of dressing one's groomsmen in original, color-coordinated neck ware; we have no such upcoming events scheduled, and yet, what fun!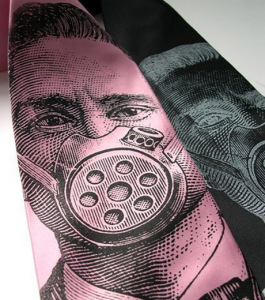 Cyberoptix has an Etsy shop for those who live far and wide and a shop at the Rust Belt Market in Ferndale for those near Metro Detroit. You can also follow them on Facebook to keep up with the latest news.
If you are wondering, the Doktor selected the red tie on the left-side of the display above, the one with the vintage gas mask design. When he wore it with his blue sharkskin tux, someone inquired, "Who is that on that tie?", the Doktor replied, "Exactly." It's a lovely tie that suits him well: it's stylish, original, well-made, and eye-catching. Just like him.