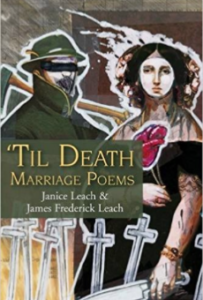 On February 27, we read our poetry at the Grey Wolfe Scriptorium in Clawson, MI. The bookstore had chosen "'Til Death: Marriage Poems" (Raw Dog Screaming Press, 2017) as its February Book Club selection and invited us to read selections of our poetry and discuss the book. We fielded questions about our writing process, our biggest challenges, and our most satisfying moments. We also shared Tripleberry Pie and Michigan Apple Pie from Why Not Pie?
The Doktor captured the reading on video, so we are pleased to share the reading here.
Thanks again to the Grey Wolfe Scriptorium for hosting the event!