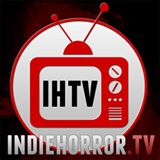 IndieHorror.TV relaunches on October 30 with a full weekend of independently made horror films. After a short hiatus of re-organizing, IndieHorror.Tv is now broadcasting through ChromeCast, allowing them to give a later audience a satisfying viewing experience.
IndieHorror.TV is a local gem with international reach. It's a station that broadcasts pretty much anything in the horror genre. They don't position themselves as judge or jury on quality, but instead, they chose to be a free-for-all offering of as much programming as possible. IndieHorror.TV's goal is to provide a showcase for independent horror filmmakers to share their work and a resource for fans to explore and discover what's out there.
Director Robert Poole remains committed to sharing both short films and feature films with horror fans worldwide. Check out IndieHorror.TV's Halloween Weekend schedule and find the films you want to see. The station remains committed to supporting horror fans and horror filmmakers. Tune in and return the favor.