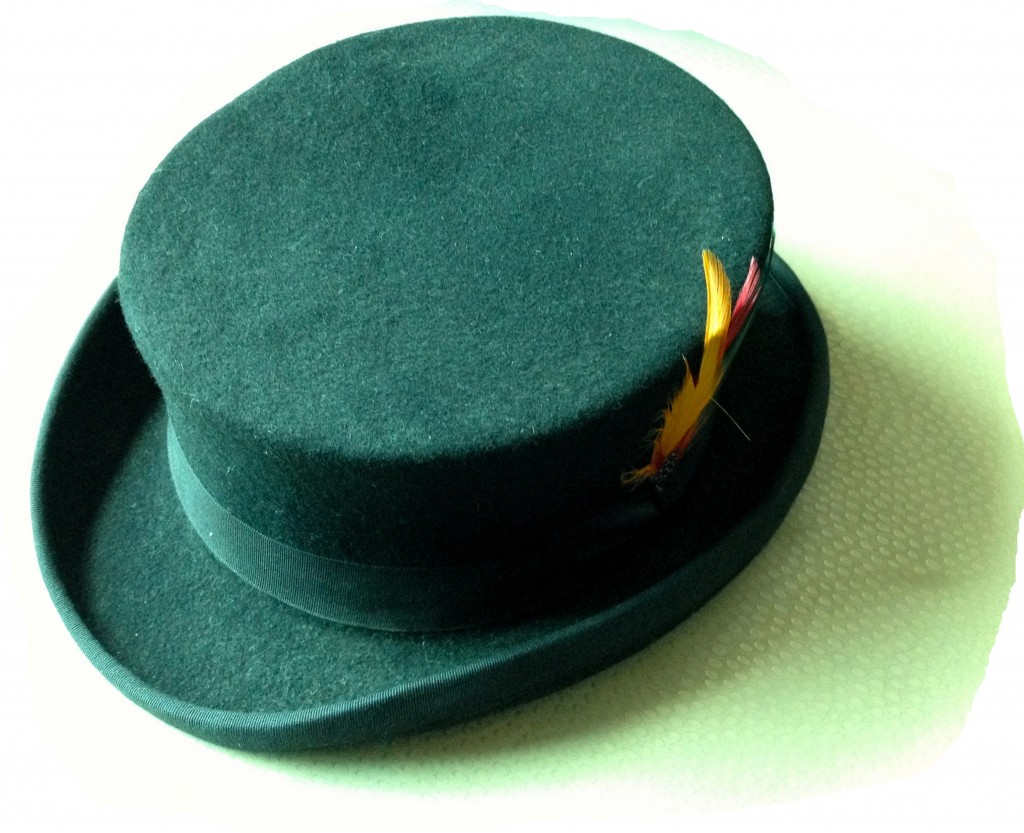 By Michael Cieslak
Welcome to part two of our discussion of how to haunt your home. As noted in our first installment, we're investigating what is required to turn your residence into something fantastically frightening for Halloween.
In terms of full disclosure, I should let you know that my own level of haunting is probably somewhere around Beginner+ to Intermediate-. I have multiple fog machines, an extensive light array, and pneumatics. I both purchase and make my own props. I do have some experience with mask creation and foam latex prop making, but not much. My soldering skills are non-existent.
Oh, you can call me Zed.
Last time around, we discussed the importance of having a centralized theme around which your haunt is based. To explore this further, why don't we take a quick look at two of the biggest haunts in the area, Realm of Darkness and Erebus. Both are located in Pontiac, but each approaches the idea of theme in a different way.
Realm of Darkness features the classic Quest To Defeat The Wizard. Visitors are lead through a medieval castle filled with various monsters and ghouls until they reach the Wizard at the end. All of the characters and props fits this theme.
Erebus, on the other hand, tells the story of a mad scientist who creates a rift in time and space which allows all manner of horrible things to fall into our world. Using this pretense, the owners can explain areas of science fiction technology next to dinosaurs, swamps inside of a building, and zombies and madmen inhabiting the same space.
So how do you choose your theme? The easiest way to decide is think about what scares you. If there is an idea which creeps you out, odds are it will do the same to someone else. Also, take a look at what you already have purchased. If you have already started building up a supply of props, get them out and see what they have in common. You might have your answer right there.
There are a number of staples for the haunted house which you might want to invest in. These include:
Spiders and webbing — Nothing says "old and creepy" like cobwebs, and spiders rank among snakes and heights as the things most people are afraid of. Large spider webs are also readily available at Halloween stores and are an inexpensive way to start making your house look frightening. The downside to this is that everyone else on the block will have them as well. If you do go the spider route, you might want to invest in a webspinner, a simple device that is essentially a hot glue gun with a fan attachment. This blows the hot glue wherever you point it (wind permitting) and creates gorgeous spiderwebs.
Tombstones — The cemetery is a staple backdrop, whether you are featuring zombies, ghosts, skeletons, or just something eery. They are also inexpensive, fairly easy to make, and an efficient way to make your haunt look bigger than it is. Placing large tombstones in the front of the yard and progressively smaller ones as the boneyard continues rearward will create a forced perspective effect, and the illusion that the space is much larger.
Skulls, skeletons, and bones — We've all got them under our skin, but for some reason people are freaked out by bones. You can use full sized skeletons as scares, skulls as background decorations, or bones in the hands of your zombies and werewolves for an added ick factor. I recommend the 4th Rate Bucky Skeleton, available from a variety of retailers, including The Skeleton Store and the Skeleton Factory. Bucky is an anatomically correct skeleton, quite sturdy (I've had mine for ten years or more), and it won't break your bank.
Fog-Machines — We will go into more detail on fog machines in a later post, but they are a great way to add atmosphere.
A number of resources will help you get ideas for your haunt and in some cases learn how to make your own props.
If you are in the Metro Detroit Area, you should check out the Motor City Haunt Club. This group of haunters and horror fans meets once a month on the campus of the University of Detroit-Mercy. They discuss prop creation, lighting, sounds, fog machines, and just about everything else related to home haunting. Meetings usually feature a how-to demonstration of a Make and Take session where attendees create a prop during the meeting.
On-line Resources:
The internet is an ever-changing landscape. A number of websites devoted to home haunting are only occasionally updated, but they are plenty of archives of useful information which has already been posted. These include the Home Haunters Association, Home Haunt News, and Halloween Show.
Conventions:
Several national conventions devoted to professional Haunted Attractions can be fantastic opportunities to learn. Although some of the material may be beyond the scope of the average home haunter, there are usually also panel discussions and demonstrations which can be applied on a smaller scale. Most feature a sales floor featuring all sorts of ghoulish goodies as well. Some of the biggest and best include HauntCon, TransWorld, the Mid-West Haunters Convention, and local favorite the Great Lakes Fright Fest.
Other Material:
I recommend the following material for anyone interested in bigger, scarier Halloween material:
Boneyard Productions DVD set: Includes Horrific Haunted House Tips, Scenery Made Easy, Scares Made Frightfully Easy, and The Official guide to Haunted House Actor Training and Operations Management.
The DC Prop Builder's Handbook: Devious Concoctions Custom Un-Earthed Creations
Volumes 1 and 2. These books are excellent resources which cover everything from corpse and coffin creation to building pneumatic lifters.
Grande Illusions: Books I & II by Savini, Tom (2013) Paperback
. The master of horror make-up illustrates some of the best of his cinematic creations including behind the scenes material on how they were constructed.
Stay tuned for more tips, tricks and guidance for building your best Halloween haunt yet.