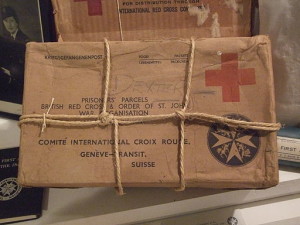 News broke on January 30, 2016 that a Grosse Point Park couple who run a biological supply company which rents of body parts for training purposes were charged with fraud. The charges filed claim that their business failed to disclose to the leasees of heads and other body parts that the specimens sometimes came from bodies with infectious diseases, such as HIV and Hepatitis B.
Our local online newspaper Mlive took the click-bait road with a headline that read "Michigan couple charged with renting out disease-infested human heads." That headline has inspired nearly 5000 shares on social media so far.
It's worth noting however that the couple involved, Arthur Rathburn and Elizabeth Rathburn, ran a completely legitimate medical business. International Biological Inc. is a legal business which supplies medical and dental training programs with human heads and other body parts. The couple legally procured donated human bodies, dismembered them, and provided them to medical and dental professionals for a rental fee. It does appear that the couple sometimes obtained disease-infected bodies at discounted prices. The issue was not that heads were rented, but that the company failed to notify the renters of such body parts that some were infected with diseases and that they made false statements about body parts in their possession.
As in all businesses, not being honest about the sources, condition or safety of one's products– be they heads, cars, food, or children's toys– is fraud. This business deserves the American standard assumption of "innocent until proven guilty" just as much as any other– even if their business is rental heads.
More details can be found here at Crain's Detroit Business.